Fourth coming events at Brickendon Grange Golf Club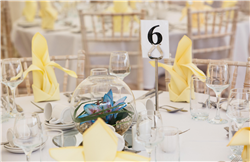 Brickendon Grange has a thriving membership and a wide range of social activities and Events to ensure that our members have regular opportunities to meet up and socialise throughout the year.

We encourage our members and visitors to come and join in with our wide variety of events. Some of these include: wine tastings, summer barbeques, discos and live music nights throughout the year. In the past we have had tribute bands from Elvis to ABBA. Every year we host a wide range of events.

We welcome visitors and member's guests to our events.
Forthcoming Events:
Saturday 17th February 2018- Captains Farewell

Tickets to include live entertainment and a 4 course meal. Details are to follow.
Sunday17th June- Family Fun Day
More information to follow, everyone is welcome.


To find out more information or to book please call the office on 01992 511258 (option 5) or email events@bggc.org.uk